BUILDING OF A DRY STONE HUT AT BOURDIC, IN THE GARD DÉPARTEMENT
Christiane Chabert
Dry stone craftsman Peter Wolff from Arpaillargues was commissioned by the Rios stone cutting and masonry firm to erect a dry stone hut next to their yard at Bourdic, Gard. The hut's final building stages are shown in the following photos.
The mason posing outside the entrance. The building is ringed with scaffoldings.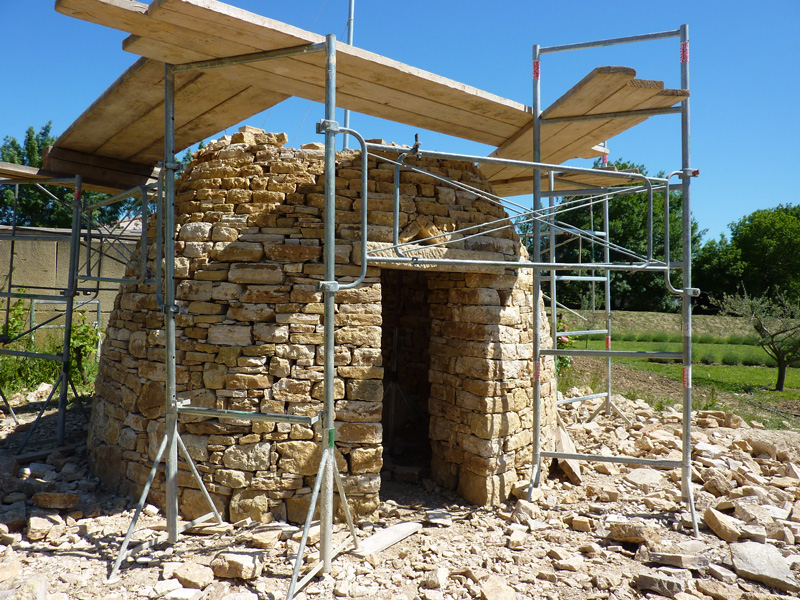 The hut two-thirds complete. The conjoined stones set at an angle above the lintel act as a relieving triangle.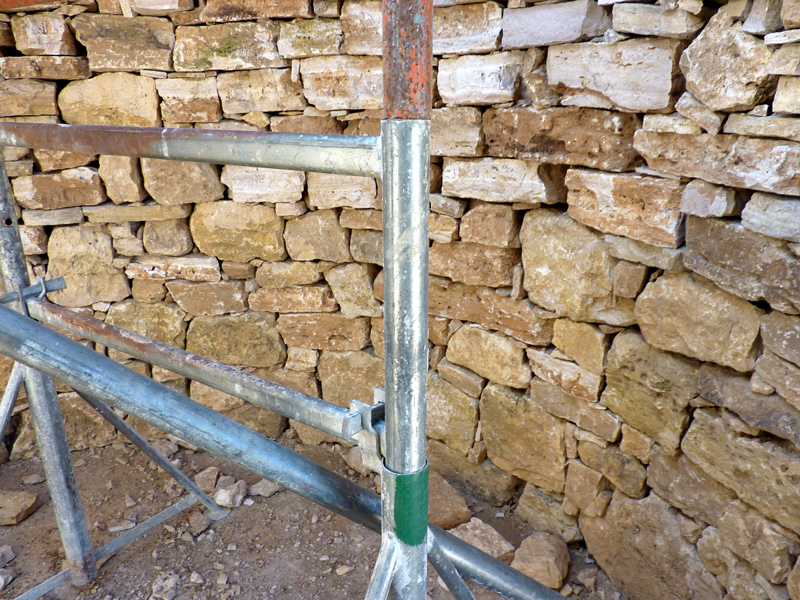 The internal wall facing with its lower courses of bigger stones.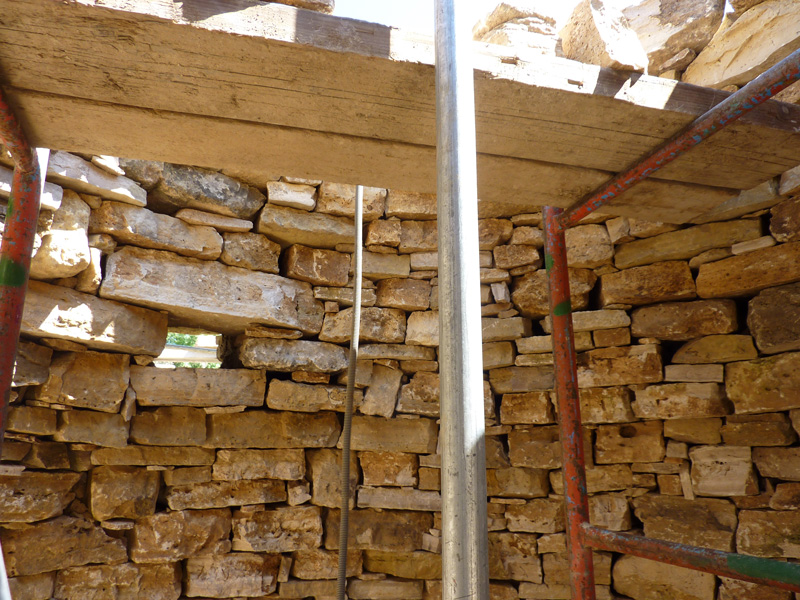 The small window let into the load-bearing wall.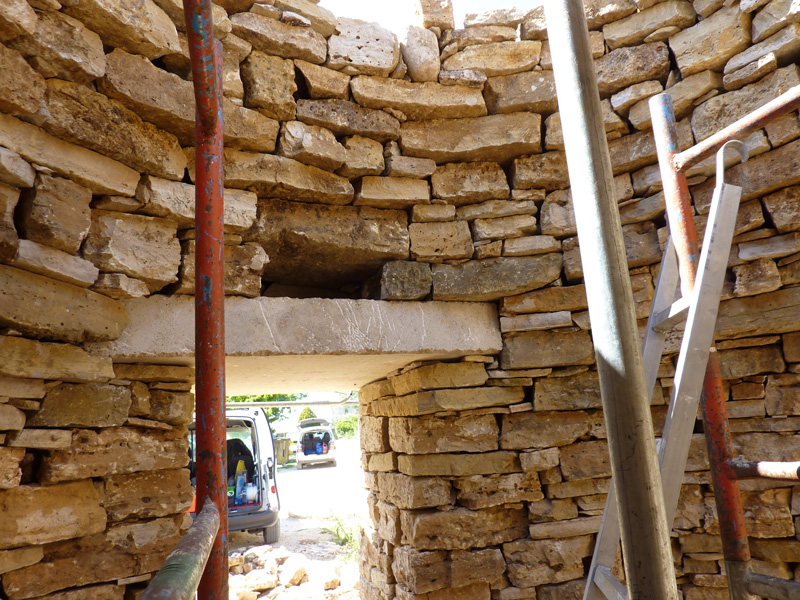 The lintel stone with its load-spreading rectangle.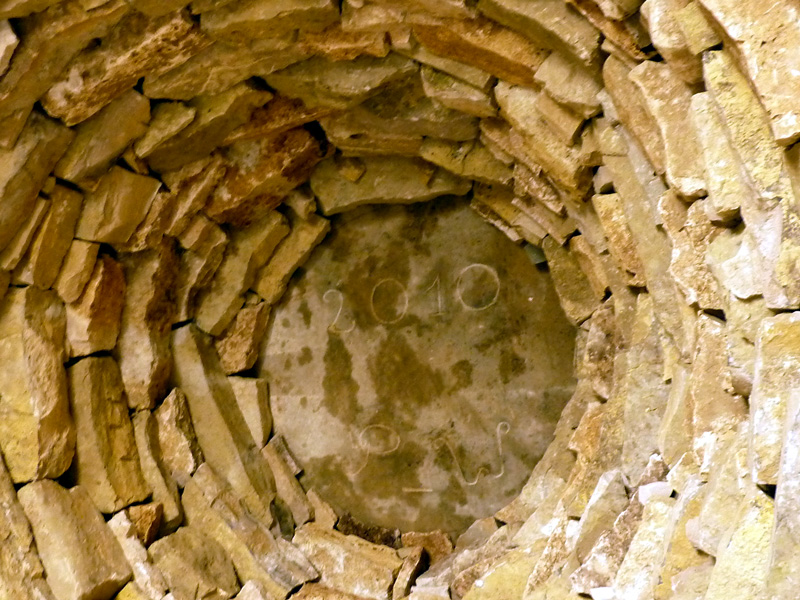 The vault-closing slab inscribed with the date 2010 and the initials PW.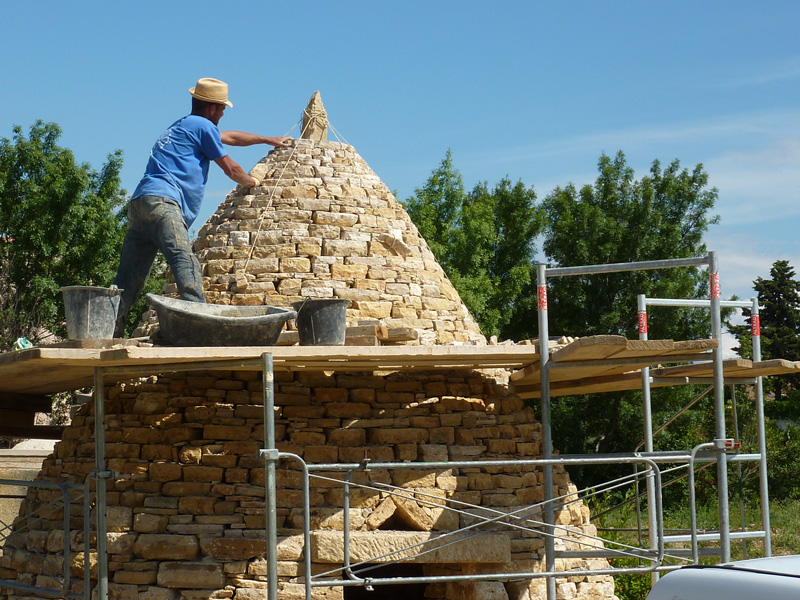 Erecting a stone finial on the slab capping the apex of the roof.
---
To print, use landscape mode
© Christiane Chabert - CERAV
October 9th, 2010
To be referenced as :
Christiane Chabert
Building of a dry stone hut at Bourdic, in the Gard départment (Construction d'une cabane en pierre sèche à Bourdic (Gard))
http://www.pierreseche.com/construction_cabane_blauzac_en.htm
October 9th, 2010